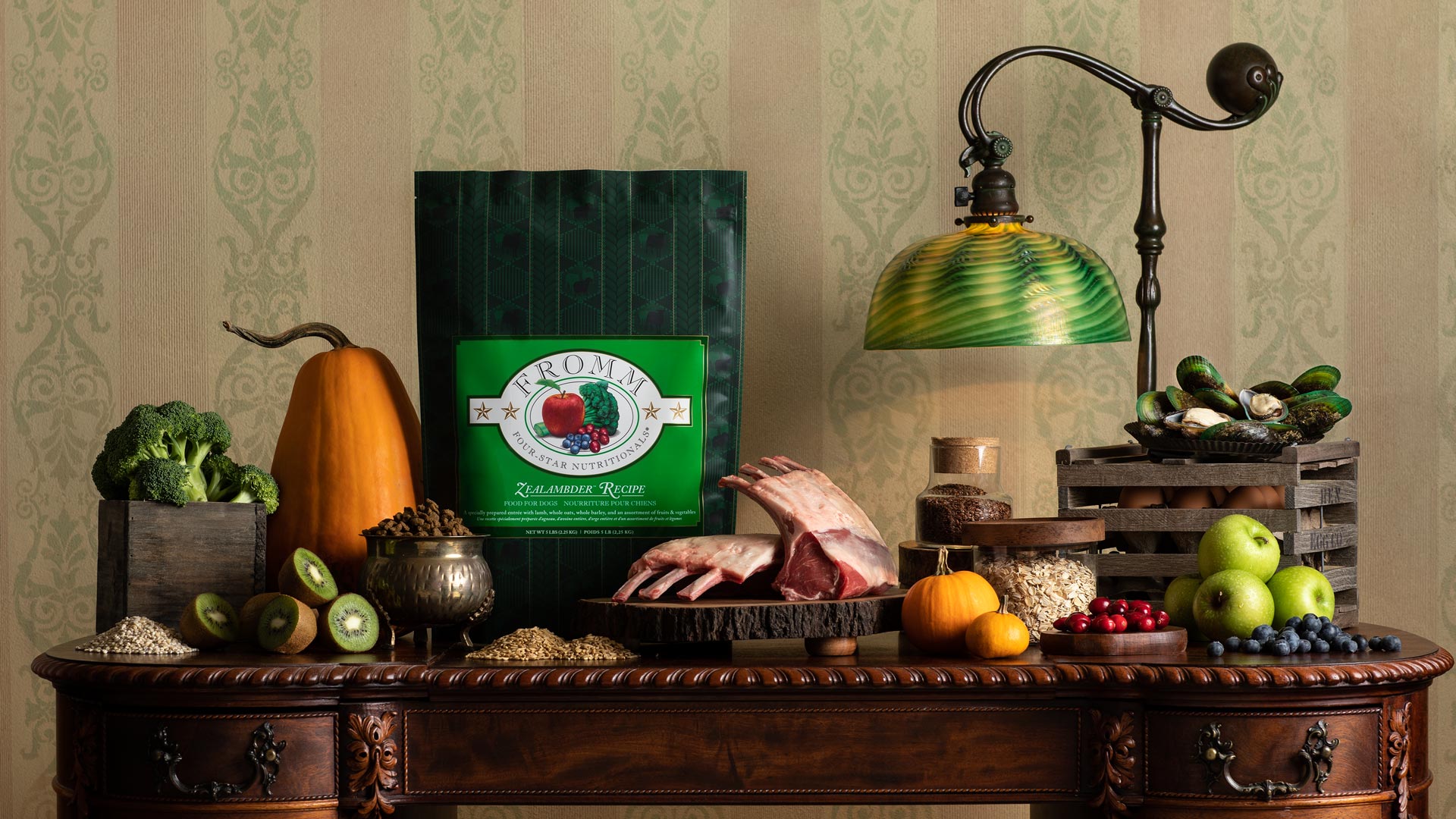 The "Fromm Family Foods is a fifth-generation family-owned-and-operated pet food company based in Wisconsin. Since 1904, our family has maintained a tradition of quiet innovation dedicated to the health and nutrition of animals. In the 1930s, we developed the first canine distemper vaccine. By 1949, we had introduced the concept of premium pet food to the world by pioneering the process of cooking meat and grain together to create the dry kibble food that is so popular today."-(Frommfamily.com)
  The Fromm's have multiple lines out. Us over at Pet Oasis are currently partnered with Gold, Heartland and 4-Star, plus their paring patè's. With each line has its own distinct recipe. Fromm just like their company's age, produces lines for the longevity of your pet dog or cat. The packaging helps identify if you're shopping through life stages of puppy into senior. Customers are able to select which protein best fits their dog and cat, with the fun German inspired names.
Thank you for reading! Future blogs to come, more inside information to know and our loving family at Pet Oasis, always willing to help! Speak to you soon at:
3241 Richmond Ave SI, NY 10312. 718-356-3130 to shop and book your next grooming appointment.
3135 Victory Blvd SI, NY 10314. 718-698-6400
2333 Hylan Blvd SI, NY 10306. 718-351-1700 to shop and book your next grooming appointment.
393 NJ-34 Matawan NJ 07747. 718-970-8800 to shop and book your next grooming appointment.


   Thanks for Reading
James La Barbera @businessestoknow
Apr 12, 2021

Category:

News
Comment: 1