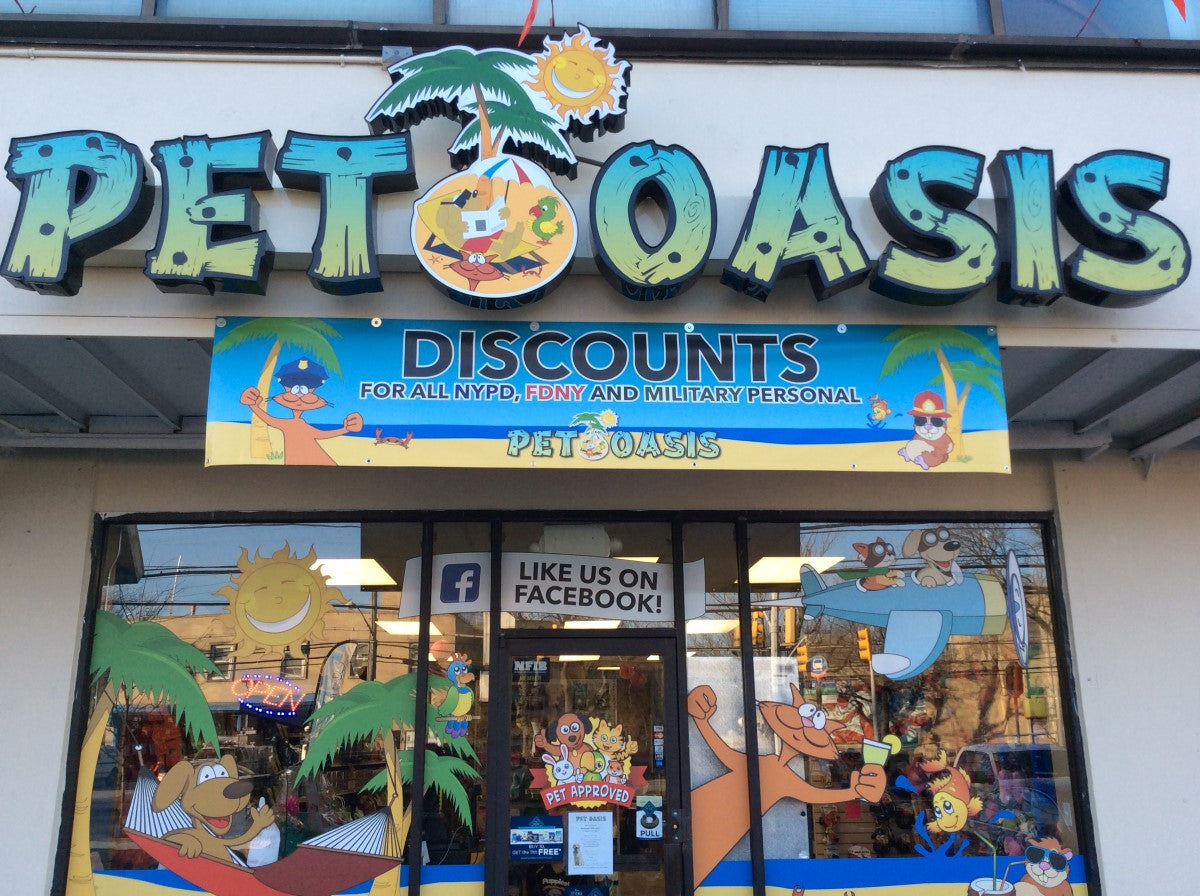 Pet Oasis is not just a store where the customer is buying filler food for your four legged furry babies. This "mom and pop," privately owned company is founded by Daniel A. Avissato. His statement and our motto is, "We put the pets first, business second, and us third!"
  To best describe the Pet Oasis family, we are prideful on what we sell and knowledge behind the product. We are happy to collaborate with healthy and holistic companies that share our views. Determination to help guide our four legged friends to a healthier lifestyle. We don't see you as customers, we see you as friends because of how we work together and build a trust when visiting our stores. We aren't like everyone else, the moment you grab the door at our stores, you are greeted with a smile, a greeting and "How can I assist you today?"
  Our Collaborators are as prideful and health conscious as we are! What separates us from "Big Box" stores and other privately owned, is the Raw Diet and Raw food business. Brands like Answers, who's entire line is fermented (toxic-ins free) which help with major health issues, Primal with its raw frozen and freeze-dried food and health conscious elixirs, also Stella and Chewy's 95% meat frozen along with their freeze dried. From raw diet options, we also extend into kibble and wet food. A brand called Fromm started in 1904 and produced by a family we trust, Zignature our allergy-friendly line with three exotic proteins, and two sister lines that are in and coming to our stores, Essence and Inception. Weruva, our classic collection with a ray of different dishes that we would eat as well as our cats and dogs if it was cooked differently. Rawz a company founded on the principles of 100% profit with a 100% donation to an animal in need. Annamaet our second family owned business that produced the first algae based kibble. Health Extention known for their little bites, and Honest Kitchen the first and only FDA Dehydrated Approved food and clusters.  
  Best way to sum up why Pet Oasis is a family store with a mom and pop feel: We have the friendliest crew who will extend a hand out to you, just like family!
  Thank you for reading, come visit our stores and say hi!
3241 Richmond Ave (Greenridge Plaza), S.I., NY
3135 Victory Blvd (Coral Island Plaza), S.I., NY
2333 Hylan Blvd (Bryant Plaza), S.I., NY
 393 NJ-34 Matawan NJ 07747
Check us out on social media! Instagram and Facebook @Petoasisny & @Petoasisnj,  here our blog spot on PetOasis.com and give us a call and set up a grooming appointment at our selected locations Greenridge, Hylan and NJ!
Credits to James L, @Businesstoknow 
Mar 16, 2021

Category:

News
Comments: 0